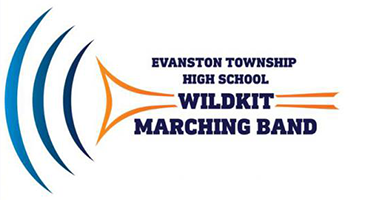 Marching Band Fees
The fees associated with the ETHS Marching Band are designed to cover the cost of travel, room, and board to our over-night band camp at North Central College, game-day and competition-day meals, props, costumes, and our annual events such as the Potluck Dinner, Marengo Barbecue, Senior Night Dinner, and Marching Band Banquet. Additionally, these fees outfit our members with the required uniform attire associated with the high school marching band. If there is a financial need regarding these fees, please contact Mr. Bufis via email at [email protected] for information on applying for financial aid. No student will be turned away because of difficulty with Marching Band Fees.
Scholarships & Donations
Every year, several of our ETHS Marching Band students receive financial aid through donations from generous band supporters in the Evanston community. If you wish to make a donation to support the ETHS Marching Band students in need of financial assistance, please enter an amount via the Donation item. Your donations are greatly appreciated, and others will surely benefit from your kindness. All donations will be followed by a letter noting your tax-deductible contribution in September.
Payment Options & Due Dates
All payments must be made via the ETHS Web Store by Sunday, July 23, 2023, or by U.S. Mail postmarked no later than Wednesday, July 19, 2023. Our preferred payment method is through the ETHS Web Store, where you can pay via credit or debit card. If you wish to pay via check, please mail your check to the information below by the aforementioned deadline. Please note: due to the summer vacation of our secretary and department chair, your checks may not be processed until as late as the first Board of Education meeting in September.
If you are not attending our sleep away camp at North Central College, your payment will be $200.00 this year.
Checks can be mailed to:
Matthew P. Bufis
Director of Bands
Evanston Township High School
1600 Dodge Avenue
Evanston, IL 60201